September 24, 2015
Is a boat truly an inanimate object??  I don't think so.  I've been running dive charters for 25 years and have been on the water most of my life.    Many years ago I became firmly convinced that boats have a life of their own and every so often, they  like to remind us of that!   ie.  a boat that with every system working 100% perfectly going into fall layup always seems to come back with a whip and a temper in the spring with perfectly good systems no longer working as if to say "why did you ignore me all winter and leave me in the cold and rain and dark"!

I'm not going to touch on why I think boats are referred to as female rather than male.  ahem.
What I will say is that our beautiful Belle Amie was built in Bollinger shipyard in Louisiana, USA in 2007 and 2008 and almost complete when she was sailed to San Diego, California just in time for the melt-down and financial crisis of 2008.   Poor girl.  She laid under arrest and suffered the ignominy of being sold to the highest bidder followed by 6 years of loneliness all by herself, unloved with any attention in a mexican shipyard.  That's where we found her.  Her original primer paint streaked with rust.  A veritable undersea garden growing on her hull.    Filthy dirty on the outside but astonishingly, just like brand new on the inside.   I/we fell in love.   Fast forward 65,000 man hours of work, stress, headaches and pain and our girl was ready to go to sea.   Well almost ready to go to sea - to be honest, the first couple of months were a real struggle and things did not go smoothly.   Much like a thoroughbred race horse kicking out and bucking, our beautiful Belle had a bit of trouble getting into her harness.   But our fantastic and amazing crew and shore workers persevered - doing a second shipyard refit of 3 weeks helped!  - and our girl settled down into a loved and smooth running beauty.
Photos below are courtesy of Juanjo, our master craftsman and team leader of joinery.    Juanjo loves the Belle as much as I do and these pic's show his latest upgrades..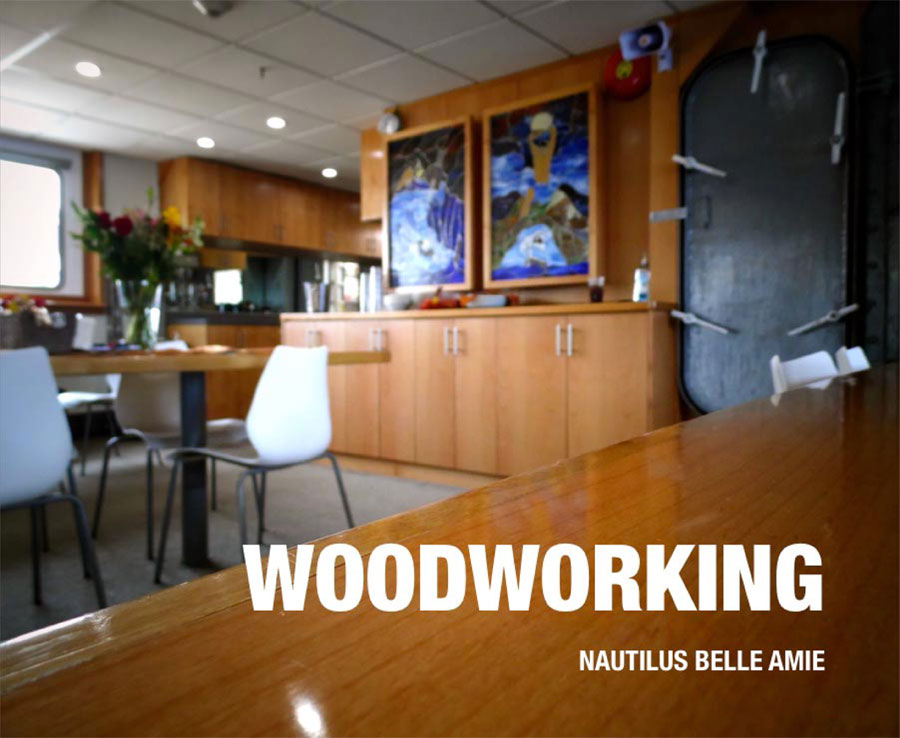 Click to view the slideshow
Safe diving all,
Mike
Comments
comments
Powered by Facebook Comments
Categorised in: Captain Mike
This post was written by Captain Mike